Independence Ace Hardware
6500 Brecksville Rd
Independence, OH 44131
Phone: (216) 524-4223
Get Directions
Send to: Email | Phone
independence ace hardware is an independent ECHO Servicing dealer. By being a Servicing Dealer, they carry a wide selection of ECHO equipment, offer outstanding customer support and provide onsite repair and service from ECHO trained technicians.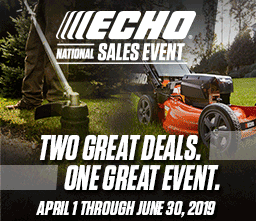 CURRENT IN-STORE PROMOTIONS
Take advantage of 2 great deals during 1 great event as part of our National Sales Event. Available April 1 – June 30, 2019 at participating dealers. Learn More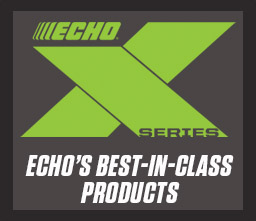 ECHO X SERIES
If you're looking for the best in class outdoor power equipment look no further than ECHO X Series. They are Powerful, Light Weight and offer Great Productivity. Learn More
SRM-3020 X Series Trimmer - Power In Your Hands
ECHO S Series SRM-3020 is powerful, light weight and delivers greater productivity. It's ready to power through thick, tough grasses and weeds. Learn about the features and why it's a great addition to your line up.
www.echo-usa.com