A AND P LAWNMOWER SHOP
2601 E BASELINE RD
GILBERT, AZ 85234
Phone: (480) 892-7939
Get Directions

|

Send to: Email | Phone
a and p lawnmower shop is an independent ECHO Signature Elite dealer. By being a Signature Elite Dealer, they carry a full line of ECHO equipment, offer outstanding customer support and provide onsite repair and service by ECHO trained technicians.
NEW ECHO eFORCE ™ 56V BATTERY SYSTEM
The ECHO eFORCE™ Battery System provides another powerful option for professional landscapers and homeowners who demand versatility and options in power sources across their fleet of outdoor power equipment. Learn More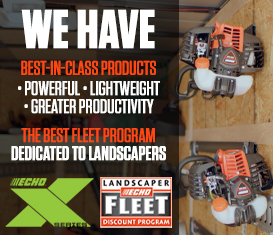 Get the Power of ECHO
ECHO brings power, durability and increased productivity with products like our X Series. Become part of our Fleet Program and get discounts all year long. Check it out. Learn More
ECHO's CSG-7410: A Hardscaper's Dream
Scott Sanders of Fraiser Outdoor Living Concepts reviews the CSG-7410 and thinks is a great addition to have for hardscapers. Check it out.
www.echo-usa.com